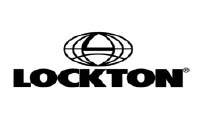 Lockton has partnered with CMB Wing Lung Insurance Co Ltd and designed a Medical Indemnity Insurance Scheme for the Hong Kong Chinese Medical Association Ltd. (HKCMA) members.
The scheme is offered for HKCMA members ONLY and provides many comprehensive terms. Some of the major benefits are as follows:
Category of Medical Practitioners ranges from MIS-L* to MIS-A**, other categories are underwritten on case-by-case basis
Premium can be as low as HKD6,950 for HKD 10,000,000 limit for MIS-L
Defence Cost for Civil Claims up to Full Policy Limit
Investigation Cost Cover up to Full Policy Limit
Defence cost with sublimit of HKD 250,000 in Criminal Proceedings in relation to the provision of medical services by the insured
Pre-approved scheme legal panel is offered
One authomatic reinstatement of limit is available with no additional premium
Worldwide Cover excluding US/Canada for providing medical service
Free hotline service is offered by Howse Williams
Lockton Online Portal for new members application and renewal process
We are now accepting applications and all HKCMA members are invited to subscribe to this scheme. Application is super quick and simple with 3 easy steps:
Step 1: Send an email to [email protected] with your name as per HKID card
Step 2: We will send you an email with a link to create your own username and password
Step 3: Click on the link to create your own account and fill in the required information for application
Inquiry: [email protected] or call 2250 2807
Categories
*MPP-L: Medical Protection Plan for Low Risk Category – General Practitioners or Specialists who practise the 26 approved list of procedures in Community / Family Medicine, Dermatology, Endocrinology, Gastroenterology – Non Procedural, General Medicine, Geriatric Medicine, Haematology, Immunology, Infectious Diseases, Nephrology, Neurology, Nuclear Medicine, Occupational Medicine, Oncology, Palliative Medicine, Pathology, Paediatric, Psychiatry, Public Health Medicine, Rehabilitation Medicine, Respiratory and Sleep Medicine, Rheumatology, Sports Medicine, Travel Medicine
**MPP-A: General Practitioners or Specialists as shown in MPP-L who also practise the non-invasive cosmetic/aesthetic procedures as per 26+18 approved list of procedures. Approved List of Procedures for Aesthetic Services includes Chemical Peels, Microdermabrasion, Lasers (medical), Intense pulsed light, Radio frequency, infrared and other devices, e.g. for skin tightening procedures, Photodynamic / Photo pneumatic therapy, Mesotherapy, Botulinum Toxin Injections, Fillers Injections, Poly-L-Lactic Acid Injections / Insertions, Threads Injections / Insertions (PDO Polydioxanone), Carboxytherapy, Micro-needling derma roller, Skin whitening injections, Stem cell activator protein for skin rejuvenation, Negative Pressure procedures (e.g. vacustyle), Mechanised Massage, External Lipolysis (heat/ultrasound) only with cannula being used
ABOUT LOCKTON
Lockton is the world's largest privately owned insurance broker. Its unwavering commitment to remain independent gives it the freedom to do what's best for clients over corporate shareholders. Unconstrained by the rigidness commonly associated with its industry, Lockton challenges the norms of what a brokerage can be. Founded in 1966, its 100+ offices and 8,500+ associates around the world proudly serve more than 65,000 clients with a 96% retention rate. Lockton has been named Best Place to Work in Insurance for 12 straight years by Business Insurance and Best Companies Group. Visit www.lockton.com for more information.
Lockton's Global Professional and Financial Risks (ProFin) is its international practice devoted exclusively to the management of regulatory, operational and financial risks. It is part of global team of more than 100 experienced and specialized professionals that helps clients manage boardroom and financial risk. Its role is to help the clients' business deal with these risks; protecting their corporate balance sheet, whilst bringing certainty and peace of mind to executive boards.
ABOUT LOCKTON HONG KONG
Lockton Companies (Hong Kong) limited is a leading provider of risk consulting and insurance broking services to a wide range of businesses in the Hong Kong Special Administrative Region (HKSAR). First established in 1983, its operation today comprises a team of more than 120 dedicated and experienced professionals. Together with the provision of specialist medical negligence insurance professional, its operating divisions cater to every aspect to its clients' needs.