2022 New Year's Message from HKCMA President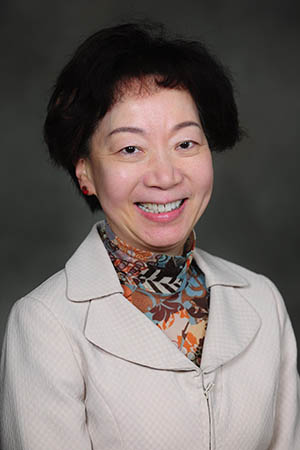 The Hong Kong Chinese Medical Association Ltd. (HKCMA) is immensely grateful for 2021 being a very productive year with numerous break-throughs, as summarized below.
The provision of a series of Professorial Lectures, masterminded by the Education Committee, will put HKCMA in the ranks of an active provider of high-calibre CME activities. In last quarter of 2021, Prof K Y Yuen lectured on "From SARS to COVID-19", and in the first quarter 2022, there will be a total of 8 professorial lectures being lined up, 4 via hybrid and 4 others via webinar.
For the upcoming lectures in January and February 2022, we have been empowered to provide not only CME credits to doctor participants, but also CNE credits to nurse participants, thanks to the generous support of the Federation of Medical Societies of Hong Kong.
After very studious preparation by our IT Committee in 2021, the year 2022 will see the exciting launch of the website of the Hong Kong Chinese Medical Association Ltd., which describes our past and our present in detail, and which allows our members to revisit past lectures, provided due consent has been obtained from the respective speakers.
After careful preparation by our Medical Indemnity Committee, the insurance scheme specifically designed for our doctor members who are not hospital-based has been launched in late 2021.
During the year 2021, numerous community engagement activities have been undertaken, including a forum on Exploring Opportunities and Challenges in the Greater Bay Area, as well as community service providing face-to-face talk and one-to-one consultation to the elderly at various district centres to promote COVID-19 vaccination.
Last but not least, we would like to send our hearty congratulations to the Dr. Hon. David Lam (林哲玄醫生), our very own Vice President, who has been elected to be the Legislative Councillor representing the healthcare sector.  This successful election shows his ability to gather votes not only from doctors, but also from nurses and allied health professionals.  This successful election tells of how his vision and mission is being echoed by a critical mass of healthcare professionals.   The Hong Kong Chinese Medical Association Ltd. much looks forward to the Hon. Dr David Lam's leadership in shaping governmental policies on healthcare services.
The HKCMA is marching into 2022 with confidence that we will continue to serve the medical community with quality CME programmes and with other pragmatic, useful members' privileges.   It is also envisaged that we will expand the scope of our membership, so that we could participate in taking on the role of a cohesive force for the medical community to join hands for the betterment of healthcare services in Hong Kong.
With all my best wishes to the HKCMA community a very Happy, Healthy, Prosperous and Successful New Year and Always,

Dr Jane Chan
President
HKCMA